DONATING SCHOOL MATERIAL TO SOCIALLY DISADVANTAGED CHILDREN
Our education development programme involves donating school bags and stationery to socially disadvantaged children in Istanbul – Turkey.
The children come from socially disadvantaged families. Many are being raised by a single parent, often the mother, for instance because the father has died. In order to support these children with their education and help single parents living in difficult situations, we would like to start a fundraising campaign.
The project is supported by Ms. Tuğba Ertekin (Provincial Directorate of National Education in Istanbul).
Ms. Ertekin has already worked on a similar project in Istanbul involving the donation of educational material to socially disadvantaged children. With the support of Ms. Ertekin, Ms. Binici will personally deliver the school bags in spring/summer 2021 (depending on the pandemic restrictions) and make the project happen.
Due to the coronavirus pandemic, we are currently unable to set an exact date. Thank you for your understanding!
What does our project involve and what is our goal?
By donating school bags to socially disadvantaged children we aim to address inequality and give these children the same opportunities as children from higher income families, to improve their performance and boost their self-esteem and self-confidence. 
We are planning to support 50 children (€ 59 per child = € 2,950 in total).
Below you will find the content of the school bags and the associated costs:
School bag and stationery per child (€ 59)
1 x School bag or backpack,

 

10 x Folders,
1 x Pencil case with pens and pencils,
1 x Set square,
1 x Eraser,
1 x Pencil sharpener,
1 x Scissors,
1 x Glue,
1 x Paintbox,
1 x Set of paint brushes,
1 x Sketch pad (size A3),
1 x Ruled exercise book (size A4),
1 x Squared exercise book (size A4) and
1 x Homework diary (size A5).
In addition (should we receive enough donations), we would like to make the children even happier by giving them some educational toys to promote their cognitive development (intelligence or thinking, perception, problem solving, memory and language) through play.
We will decide which educational toys to purchase after conducting some research on site (in Istanbul), in order to buy the most suitable toys for the children.
How will the project work?
This is where YOU come into play. The LIGHT-UP team would like to ask for your financial support. In spring/summer 2021 Zuhal Binici will travel to Istanbul to distribute the school supplies with the help of Ms. Tuğba Ertekin.
Due to the coronavirus pandemic, we are currently unable to plan an exact date. Thank you for your understanding!
Once the project has been completed, we will upload the pictures and videos onto our website.
Information for companies and private individuals
Our organisation LIGHT-UP INTERNATIONAL e.V. will be happy to send you a tax receipt for your donations at the end of the year.
For this purpose, please contact Ms. Binici.
E-Mail: info@light-up-international.com
Sponsors:
dtz-bildung & qualifizierung gemeinnützige GmbH
Bildungseinrichtung in Berlin, Deutschland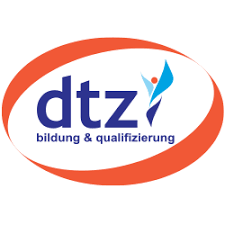 In June 2021, before schools in Turkey closed for the summer holidays, we delighted our students in special circumstances (Down syndrome, autism, hearing impaired, mentally handicapped students, etc.) with School bags, school supplies, toys, attention and concentration books.